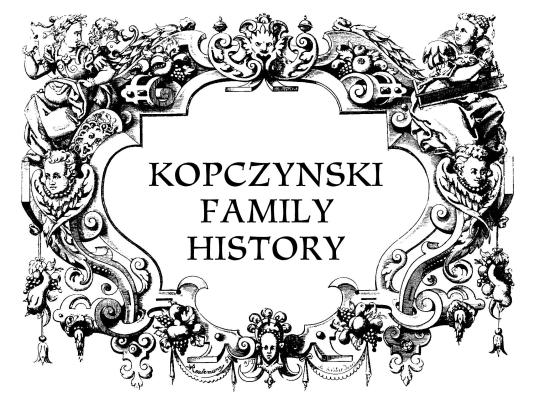 Written by:
JOAN M. KOPCZYNSKI
(Great-granddaughter of August and Marie Kopczynski, granddaughter of
August and Lena Kopczynski, and daughter of Stan and Bertha Kopczynski)
Copyright © October 1992
---
Because this book contains personal information, the following pages are password-protected. After clicking on the link below, your browser will prompt you for a username and password. If you do not have a username and password, you may request one. Meanwhile, you can see the list of words (i.e., places and names) that appear in the book.